Golden Gate Theatre Seating Chart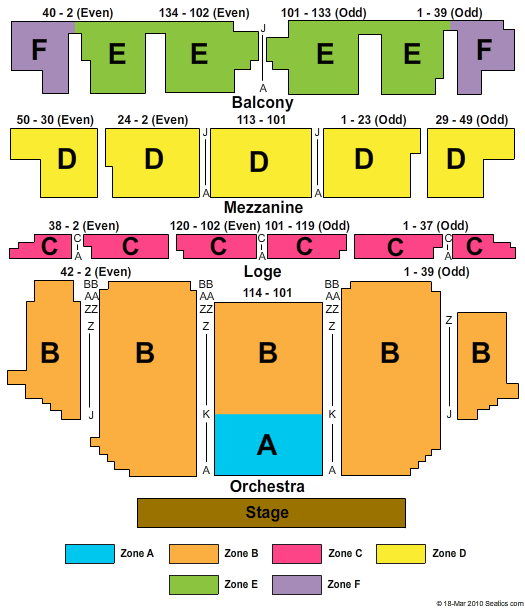 Seating in the Golden Gate Theatre is spread out over 3 floors; the Orchestral Floor, the Mezzanine Level, the Balcony Level, with additional Loges. The theatre's unique architectural design allows for superb acoustics from every seat in the theatre. Whether up close and personal on the Orchestral floor, getting a broader view of things from the Mezzanine, or a birds-eye view of goings-on from the Balcony level, you're guaranteed an excellent experience both auditory and visual.
Those requiring special assistance or seating (e.g. wheelchair accessible, hard of hearing, low sight) or asked to contact the venue prior to the show in order to ensure they can be properly catered for.
Please remain in your reserve seats, as changing seats during the performance will cause confusion and disruption to other members of the audience. Once seated, please remain sitting throughout the duration of the performance, or until an appropriate break.