Originally premiering on Broadway in 1992, we've come a long way since the circumstances explored in the openly LGBT-themes Falsettos, yet the musical is still surprisingly relevant and relatable to current audiences in this most recent Broadway revival. Focused on themes of family, friendship, and the struggles of middle age, Falsettos is a charming, sharp-witted, and highly entertaining musical that's bound to make you laugh as well as cry. Its definitely not one to be missed – choose your show from the following list and book early to get the best seats!
Falsettos Tickets: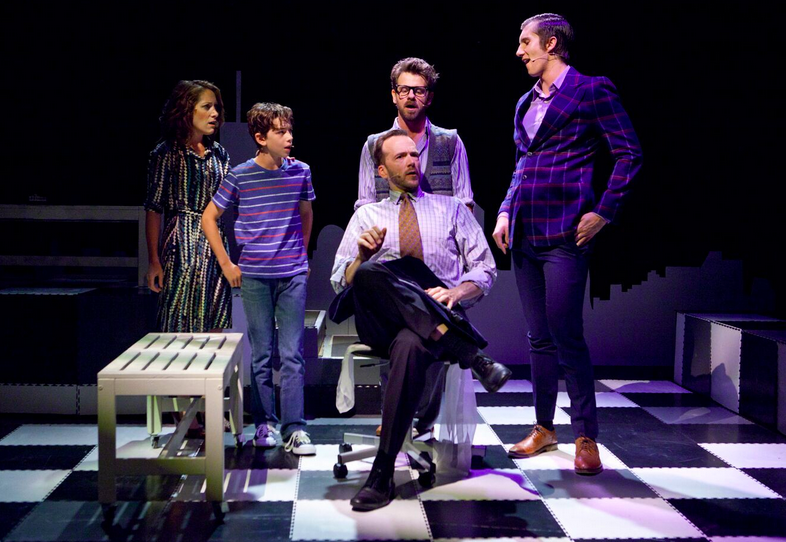 "A family oriented musical about one kid and a half-dozen adults becoming fully realized humans, "Falsettos" is grounded in ideas that came before gay liberation or AIDS. Is there a theme more universal than the mystery of why some people fall in love? This eloquent take bridges age and cultural boundaries and is as timeless as they come" – NBC New York
Based on the last two parts of trio of one-act Off-Broadway musicals – March of the Falsettos and Falsettoland by William Finn, The Falsettos was created in a new book by William Finn and James Lapine, based on the popularity and potential of the musical triology. Focused on the lives of central character Marvin, his ex-wife Trina, his psychiatrist Mendel, his son Jason, his lover Whizzer Brown, and his neighbors Cordelia and Dr. Charlotte, the musical explores the themes of repressed sexuality, family, and responsibility in a world that had just come into contact with the AIDS virus.
Upon its opening, the musical was nominated for an incredible 7 Tony Awards, winning in the categories of Best Book of a Musical and Best Original Score, in addition to further nominations for two Drama Desk Awards and winning the Theatre World Award. The new revival more than holds up to the old standard as far as critics are concerned despite its age, nominated for 5 Tony Awards including Best Revival of a Musical, three Drama Desk Awards, and three Outer Critics Circle Awards.
"Lapine directs in a style that remains both consciously frolicsome and helplessly shrewd. And the years have not dimmed a vision of men and women that exquisitely details all of their faults – sometimes in rhymed couplets – and believes them worthy of life and love regardless" – The Guardian
Falsettos has an important place in musical theatre history. When it first premiered, very few pieces of media in popular culture dared to address LGBT-related subject matter, especially not in the context of an everyday family live – normalising the concept by looking at it via the lens of regular, relatable people. This musical lead the way for other LGBT-related musicals to find their place in the spotlight.
Although the issues affecting LGBT people have to some extent changed since the musical first opened, the underlying themes remain relevant – as do the familial ones, which will resonate with just about everyone regardless of orientation, and several other topics addressed such as race and religion. The opening number "Four Jews in a Room Bitching," sets the comedic tone of the musical, but very quickly the production shows that it has a lot of depth too. Marvin, who by the time the musical begins has left his wife and moved in with his male partner (the universally desirable and young Whizzer) maintains a careful balance between his new life and his responsibilities towards his ex-wife and son, one which he frequently struggles with, in addition to feeling jealousy towards his ex-wife's new relationship with the family's psychologist. A highly 3-dimensional character, Marvin gives audiences someone both to dislike and to empathise with, a rare, yet incredibly human feat.
"This singular show, about an unorthodox family grappling with the complexities of, well, just being a family — unorthodox or otherwise — has been restored to life, some 25 years after it was first produced, with such vitality that it feels as fresh and startling as it did back in 1992" – New York Times
The musical's songs are superlative, from the highly dramatic and heartfelt "I'm Breaking Down," solo by Trina to Marvin's saving grace reprise "What More Can I Say?" towards the musical's end. If you're looking for a top-notch score, incredible acting and a slightly more relatable story than the usual musical theatre fare, this is the one for you.