Golden Gate Theatre | San Francisco, California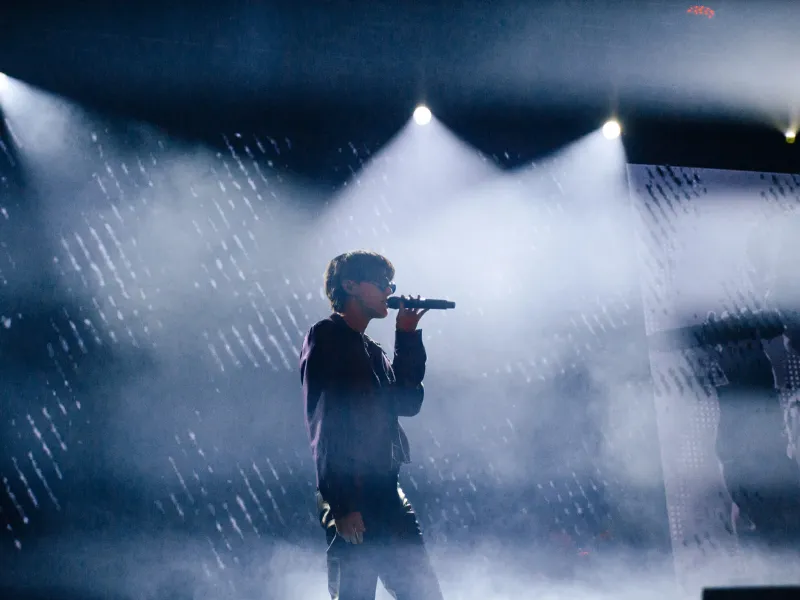 Are your light sticks ready? Remember, at the 'OO-LI AND' WORLD TOUR, incredible moments never stop! On Saturday, December 2nd, watch K-pop star WOODZ as he drops by the Golden Gate Theatre as part of his first-ever world tour. Meeting fans from more than nine cities across the globe, his high-quality performances are known far and wide - but he's not stopping there! This winter, Asia Artist Award's Triple-A Icon is bringing his newest EP to the United States, featuring tracks that fuse R&B with the airy vibes of dream pop, a combo best experienced live. During the concert, audiences will be treated to the emotive tracks of 'OO-LI', along with a unique encore performance that varies with each city. Glorious as ever, the Golden Stage at San Francisco will sparkle with all the passionate fans present at the venue! Slide into the neon glow of the ultimate event of the year and purchase your tickets now!
Woodz, a.k.a. Cho Seungyeon, is coming to the United States this winter! Save the date as the K-pop star will be stopping by the Golden Gate Theatre on Saturday, December 2nd. Moreover, the singer is launching this tour to promote his latest EP 'OO-LI' and perform for his dedicated fanbase.
UNIQ's main rapper will start his shows in Seoul before taking the stage in Osaka, Yokohama, and Bangkok. Following these shows, he will continue to Taipei, and Nagoya, and proceed to tour through prominent U.S. cities such as Atlanta, San Francisco, Los Angeles, Houston, Chicago, and New York.
In a recent interview with Manila Bulletin, the star shared that his aim was for all his listeners to take away good memories with him in each performance. "I will try my best to be closer to fans and to be more friendly. Later on, when the concert tour has ended, and you guys reflect on the memories you had with me, it will be a healthy memory, happy memory, exciting memory."
Based on the Seoul and Jakarta performances, excited fans can view the official setlist for the OO-LI AND World Tour right here:
Busted
Hijack
Love Me Harder
Waiting
Chaser
Who Knows
Dirty on my Leather
Trigger
Hype Boy
Cupid
Kitsch
Multiply
Abyss
Kiss of Fire
Feel Like
On My Own
Sour Candy
Bump Bump
Drowning
Journey
Thanks To
I Hate You
Better and Better
Ready to Fight
Deep Deep Sleep
Hope To Be Like You
Cantik
Seoul Beats shares that his comeback concert was an unexpected delight and a definitive stride ahead for Woodz in his evolution as a solo artist. The review further mentions that the pop icon consistently demonstrates his versatility and ability to master various musical styles and directions, solidifying his status as an all-around musician.
In addition, fan benefits for those who will be availing of the VIP packages will be treated to a Goodbye Session, group photo opportunity, exclusive sound check events, signed polaroids, signed posters, access to the press conference, limited photo cards, and priority check-ins.
The ever-luxurious Golden Gate Theatre is just one drive away if you plan to visit San Francisco! This performance venue is a guaranteed top spot for those looking for the best Broadway shows and live concerts that grace the state! Buy your tickets to Woodz LIVE on December 2nd now!