Golden Gate Theatre | San Francisco, California
Weird Al Yankovic comes to Golden Gate Theatre on Thursday 16th June 2022, as part of his "Unfortunate Return of the Ridiculously Self-Indulgent, Ill-Advised Vanity" tour. The 133-date massive tour will kick off on 26th April in Poughkeepsie and run for six months till October before culminating at New York City's Carnegie Hall, and it will be his first-ever performance at this iconic venue. Weird Al Yankovic is very excited to be back on stage, which he later expressed in one of his interviews. His amazing gigs with a mix of music, humor, and parody is a rare entertainment-packed evening that he casually pulls off. People all over America always get excited whenever they hear that Yankovic is out on tour. Do not miss the chance to see him live, and grab your tickets ASAP before they are sold out!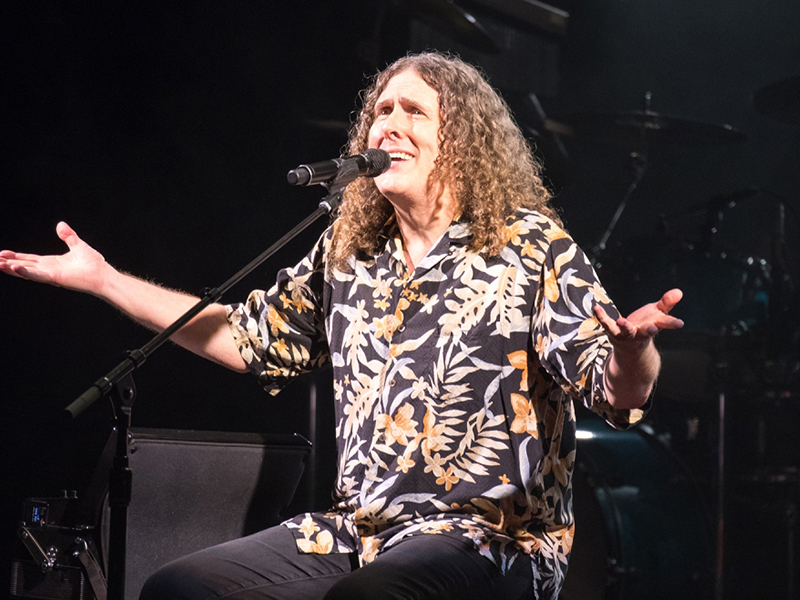 American-born singer, musician and actor Weird Al Yankovic is famous for his musical acts having humorous songs and pop parodies. He also showcases his original songs along with pastiches style and polka medleys of well-known songs with his trademark accordion.
In his long-stretched career, Yankovic has sold around 12 million albums worldwide. His music listeners and fans are spread all over the globe and he has won 5 Grammy awards with 11 nominees. Yankovic has recorded 150 parodies and performed over a thousand live shows. He has bagged six platinum records and four gold records in the U.S. His latest album, Mandatory Fun, was released back in 2014 which peaked at number one in its debut week and it was also his best performing album. Recently, Weird Al Yankovic has taken a simple approach where he turned his events into more traditional and casual shows without the theatrics to give his fans a hardcore musical experience.
Weird Al Yankovic is a genius, without any doubt. No one in the industry has optimized and presented their set of talents in such a unique way. His grip on humor, parody and vocals is so firm that he captures the audience immediately. Watching Yankovic live is a treat! Hurry up and grab your tickets right now because the demand is high, and everybody wants to see Al Yankovic!