Golden Gate Theatre | San Francisco, California
Hailed as one of the most successful duos of American folk-rock, it would definitely be interesting to hear the story of Simon & Garfunkel. But their story would not be complete without the music. Great news fans! The Simon & Garfunkel Story will come alive on stage at the Golden Gate Theatre on Saturday 12th October 2019. This will be an immersive concert-style theatre show highlighting the story behind the music and the artistry that impacted many generations. Take your spot and be there as the curtain opens. Book your tickets now!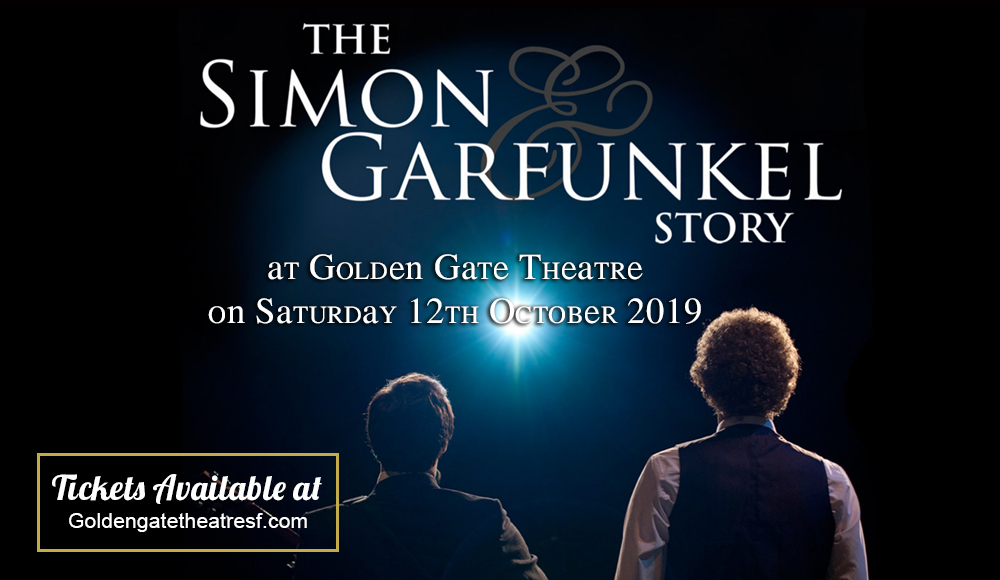 The Simon & Garfunkel Story chronicles the journey of singer-songwriter Paul Simon and singer Art Garfunkel as a duo that had humble beginnings going by the name Tom and Jerry. After a moderately successful reception to their 1957 debut single, "Hey Schoolgirl", which was an Everly Brothers-sound-a-like, the duo took a break. In 1963, they regrouped once more to record an album entitled "Wednesday Morning, 3 A.M", which turned out to be a dissmal flop, which prompted them to go their separate ways. Then in 1965 "Sound of Silence" broke the dead air of their careers and sent Simon & Garfunkel's career to stratospheric heights. And the rest is history, laden with a treasure trove of hits that elevated the duo to music heroes of their time, icons of generations to come.
The Simon & Garfunkel Story is a concert – theatre show that integrates true-to-life drama and the music defined their stellar careers. The show utilizes huge projection photos and original film footage as a backdrop to a full live band performance of all the hits including 'Mrs. Robinson', 'Cecilia', 'Bridge Over Troubled Water', 'Homeward Bound' and many more. It highlights their incredible success amidst the dramatic split, their solo careers and a recreation of the phenomenal 1982 Central Park reunion concert which attracted more than 500,000 people, which is said to be one of the largest concert attendances in music history.
If you love music, then know the moving story behind the artists and the songs that impacted and influenced generation then, now, and beyond!