Golden Gate Theatre | San Francisco, California
Your eyes are not playing tricks on you; yes, you read it right! Shin Lim is headed to this side of town for a limited engagement. America's Got Talent 13th season and America's Got Talent: The Champions winner, Shin Lim is taking his LIMITLESS show on the road and would lead to a stopover here at the Golden Gate Theatre on Saturday 18th January 2020. His masterful card tricks and mind-boggling finger choreography will be such an awesome treat for the whole family or your gang friends. Famous for his "52 Shades of Red" close-up, card magic, Shin Lim definitely has a bagful of card tricks up his sleeve (no pun intended). Don't blink; tickets to this show may be gone sooner than you think. Book your tickets now!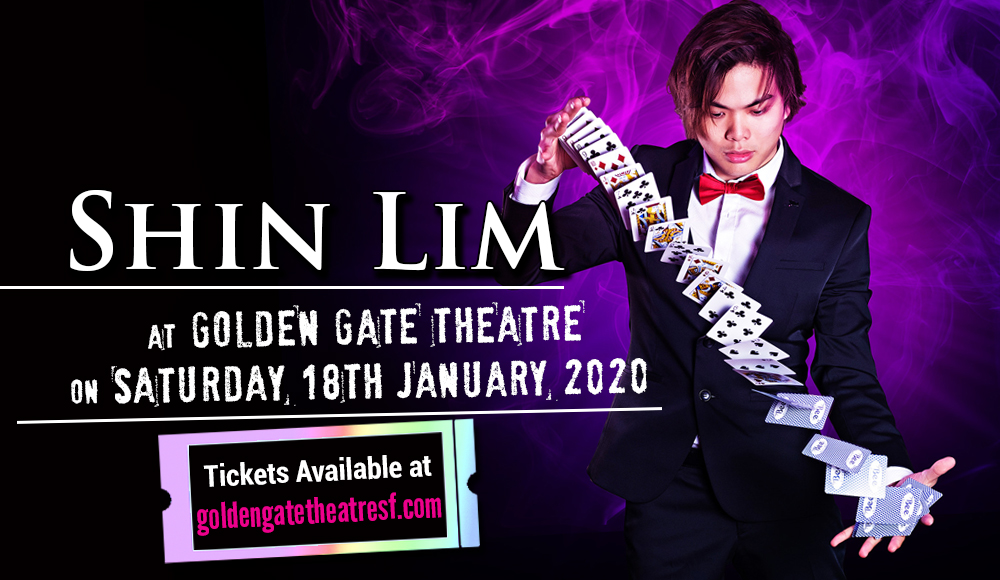 Shin Lim has redefined the way we enjoy magic card tricks. With the classic sleight of hand, Lim integrates poetry, precision, grace, and dexterity that not only boggles the mind but elicits a sense of awe and splendor.
Shin Lim is a self-taught, YouTube-schooled magician. Lim was a piano music major at Lee University when he was diagnosed with carpal tunnel syndrome. It may have deterred him from pursuing a music career that required hours on end of practice sessions, but it set the wheels into motion for progressing with his passion for magic. Lim describes his approach to magic as more of an artistic show, rather than an attempt to trick people. "I'm trying to change the outlook on card magic — to make it more artistic, more visual."
Lim started producing videos on YouTube, then competed in the International Federation of Magic Societies World Championship for the first time in 2012, finishing in sixth place. With his comeback in 2015, he bagged the grand prize. Afterwards, he joined The Illusionists, a Broadway-style magic show, which took him to performances in many parts of the world. His grand prize winning streak at the 13th season of America's Got Talent and America's Got Talent: The Champions edition, open bigger doors for Lim that led to bigger stages all over the world.
Flex your tickets to Shin Lim: LIMITLESS. Book your tickets now!