Golden Gate Theatre | San Francisco, California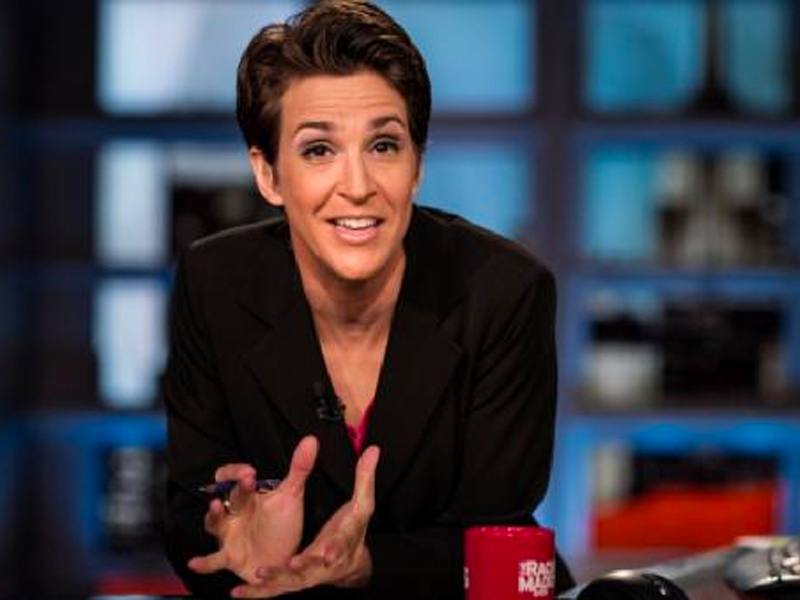 An engaging and insightful talk from one of the world's most influential authors and television personalities. This is what you can expect this October 21 as you immerse yourself in the highly anticipated event of the prominent political commentator Rachel Maddow in the Golden Gate Theater. As one of the most influential voices in American journalism, Maddow will offer unfiltered and engaging conversations in this event titled "Unscripted: A Conversation with Rachel Maddow." This is also an opportunity for you to ask burning questions about her new book, PREQUEL. The book discusses US history in a Rachel Maddow fashion, featuring both heroics to emulate and traps and pitfalls to avoid. If you are looking for a unique and thoughtful perspective in today's political landscape, this is the event for you. The Emmy Award-winning host and #1 New York Times bestselling author will make this a memorable Saturday evening. Get your tickets today. Click the "Get Tickets" link to start your purchase.
Rachel Maddow is an award-winning TV host and political commentator. She is a #1 New York Times bestselling author and a multiple Emmy awardee for her media broadcasting and inputs to numerous political and academic fields. Her career in public policy and forte in health, politics, and law made her one of the most notable figures in the 21st century. Her work in "Blowout," published in 2019, enabled her to receive a Grammy award for Best Spoken Word Album in 2021. One of the many highlights of her career was hosting "The Rachel Maddow Show" in 2008
on the cable television channel MSNBC. She has covered most media and literary mediums in conveying news, entertainment, and opinions, making her one of the most influential radio and television personalities.
Her first job was at a local radio station in Holyoke as an on-air sidekick for about a year. She juggled her dissertation and was awarded her doctorate when she got her own show at a Northampton station. Her background and experience enabled her to kickstart as a potential host in any live broadcasting show; being hired was not a fluke, and her brilliance and hard work paid off as a friend submitted her tapes for a host reader. That's when she was hired and didn't take much time becoming the co-host of "Unfiltered." Over the next several years, Maddow frequently appeared on other cable news and discussion shows. She quickly gained popularity with the audience, and the common expectation that she would soon be given her own show came to fruition within a few years of her television debut. In August 2008, MSNBC announced "The Rachel Maddow Show," debuting as the highest-rated show on MSNBC several times. Maddow got bolder and wrote "Drift: The Unmooring of American Military Power" in 2012. In 2018, MSNBC gave her a podcast launched as "Bagman" with Rachel Maddow as the executive producer.
There is nothing Rachel Maddow can't do as she takes on the pants as one of the most influential women in the industry. She has much more to say this year as she publishes her 4th book "Prequel: An American Fight Against Fascism" a blazing discussion of everything political and contemporary. Meet the brilliant mind behind the upcoming book because she'll be at the Golden Gate Theatre on the 21st of October. Get your tickets now!