Golden Gate Theatre | San Francisco, California
It's bigger, it's better, and, it's back again! With brand-new choreography and with award-winning costumes, directors and actors! The classic musical MY FAIR LADY is back, and it's better than ever! Now performing, only at the lavish Golden Gate Theatre in San Francisco on the Wednesday 3rd November 2021. This is going to be an excellent night out for you and your friends, and will have you "dancing all night" to the "rain in Spain" and all your other favorite songs from the classic 1950 show. Get your tickets right here and right now for an excellent wild ride back to the roaring 20s!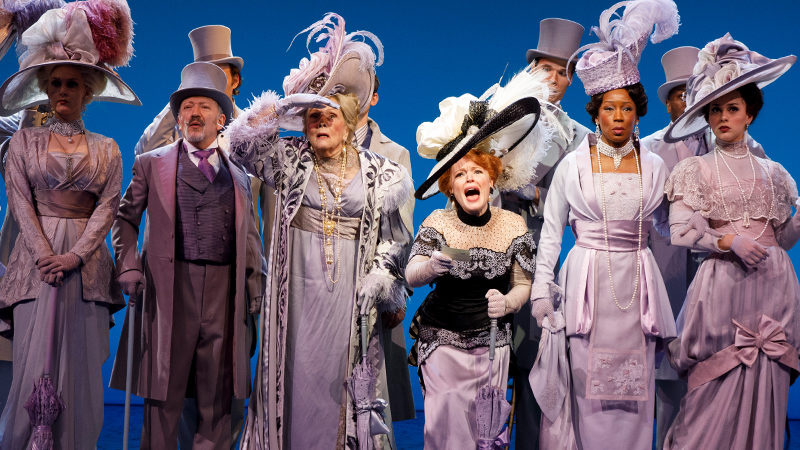 My Fair Lady, "a thing of beauty. A lavish new revival of the most perfect musical of all time. A masterful piece of entertainment." That's according to Entertainment Weekly. My Fair Lady, the original musical from way back in 1950, revived, refurbished and better than ever before, coming to you only at the magnificent Golden Gate Theatre in San Francisco on the Wednesday 3rd November 2021. My Fair Lady tells the story of Eliza Doolittle, a young Cockney flower peddler, and Henry Higgins, a linguistics Professor who is has decided to convert her into his sense of a "proper lady." The two meet while Eliza is selling her flowers from a stall in the world-famous London Covent Garden Plaza, while Professor Higgins is out with his friend. Upon hearing Eliza's unfortunately rough tones the two make a bet that the Professor couldn't possibly turn this flower hawking cockney into a right proper lady in just six months! Will the good Professor succeed in his venture? What will happen when Eliza ascertains that she is just the pawn in some bet between the Professor and his friend? Grab your tickets for one of the most incredible musicals ever and find out for yourself!