Golden Gate Theatre | San Francisco, California
It's the multi award-winning musical, MY FAIR LADY, only at the Golden Gate Theatre in San Francisco on the Friday 12th November 2021. "Wouldn't It Be Loverly" to have a show with "rain in Spain" and you're going to wish it were "on the street where you live." The all-time classic 1950s musical songs brought back to life by this stellar new cast and award-winning directors, bring your family down to the extravagant Golden Gate Theatre for a unconventional cockney ride back in time to the roaring 1920s London, and join the right proper little lady Eliza Doolittle and tall and extremely handsome Professor Higgins for an impressive night of theater.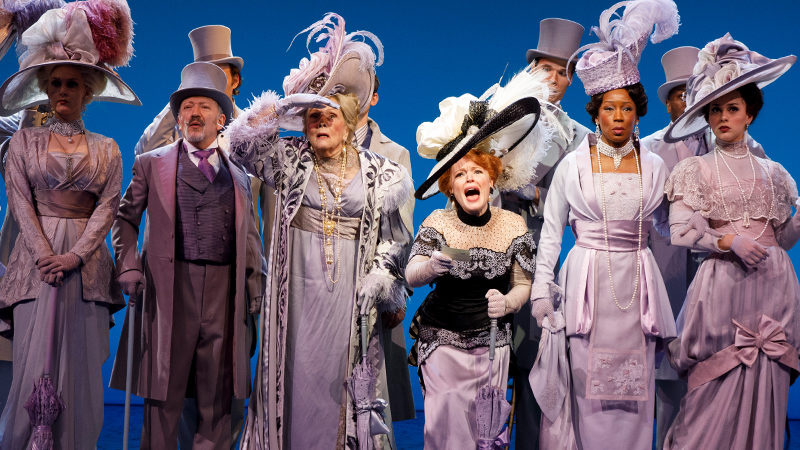 My Fair Lady, "a thing of beauty. A sumptuous new revival of the most perfect musical of all time. A masterful piece of entertainment." That's according to Entertainment Weekly. My Fair Lady, the timeless musical from way back in 1950, revitalized, revamped and better than ever before, coming to you only at the marvelous Golden Gate Theatre in San Francisco on the Friday 12th November 2021. My Fair Lady tells the story of Eliza Doolittle, a young Cockney flower hawker, and Henry Higgins, a linguistics Professor who is is determined to make over her into his idea of a "proper lady." The two meet while Eliza is hawking her blooms from a stall in the world-famous London Covent Garden Plaza, while Professor Higgins is out with his friend. Upon hearing Eliza's regrettably rough accent the two make a bet that the Professor couldn't possibly turn this flower selling cockney into a right proper lady in just six months! Will the good Professor succeed in his venture? What will happen when Eliza finds out that she is just the pawn in some gamble between the Professor and his friend? Purchase your tickets for one of the most amazing musicals ever and find out for yourself!