Golden Gate Theatre | San Francisco, California
If you still haven't experienced the ageless My Fair Lady LIVE, this November is the perfect time to change this. The incredible performance will make a stop in one of the most popular theatres in San Francisco and the surroundings – the one and only Golden Gate Theatre. The ultimate combination of great talent and the mind-blowing story of the cockney flower girl Eliza Doolitle and her mentor, Professor Henry Higgins, will keep the ticket holders glued to their seats from start to finish as the plot unfolds right before their eyes. How much better could it be? There's only one way to find out – secure your seat today and immerse into the incredible story of My Fair Lady on Sunday 7th November 2021!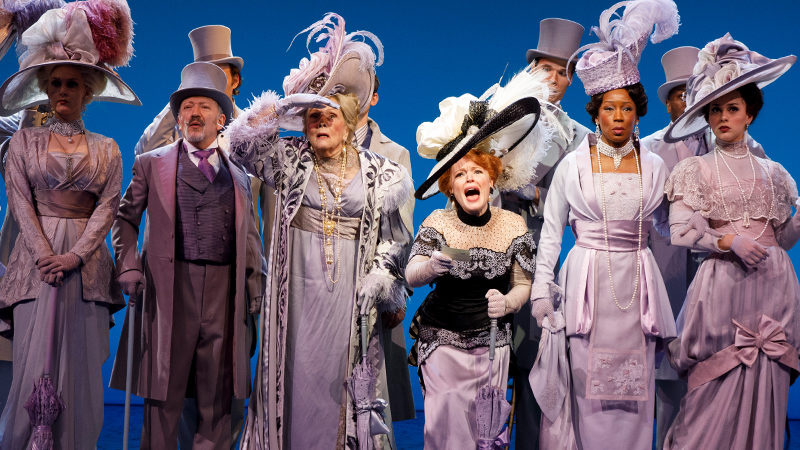 Boasting the original songs as "I Could Have Danced All Night," "The Rain in Spain," "Wouldn't It Be Loverly" and "On the Street Where You Live." My Fair Lady, the classic musical from way back in 1950, revitalized, revamped and better than ever before, coming to you only at the superb Golden Gate Theatre in San Francisco on the Sunday 7th November 2021. My Fair Lady tells the story of Eliza Doolittle, a young Cockney flower seller, and Henry Higgins, a linguistics Professor who is determined to make over her into his idea of a "proper lady." But who will finally be transformed? After placing a bet Professor Higgins has decided on a timeline of six months, the good Professor Higgins must transform the crass voice of the rough cockney flower seller, Eliza Doolittle, into the soft dulcet tones of a proper English lady, no mean accomplishment I tell you. What will happen when the Professor's wager comes due, there at the Embassy ball, in front of Hungarian Prince Zoltan Karpathy? Just how angry do you think a little cockney flower peddling girl can get? Get your tickets now to watch the drama unfold in the most awesome of musicals ever, only at the outstanding Golden Gate Theatre in San Francisco.