Fans of Jersey Boys and West Side Story have got to see the latest gritty, yet feel-good musical to hit the streets – from the one-man play by Chazz Palminteri, later turned into a full-length feature film, an all new show has been born – the A Bronx Tale musical!! Set in the violent and racist streets of The Bronx, A Bronx Tale is a coming-of-age story that follows a boy torn between two loyalties – that of his law-abiding father, and that of the local gangster leader who serves as a mentor and a pathway to riches beyond his wildest dreams. With the addition of excellent choreography and humorous as well as catchy songs, this musical will appeal to anyone who has ever struggled to find themselves. Choose your show from the list below and book well in advance to get the best seats!
A Bronx Tale Tickets: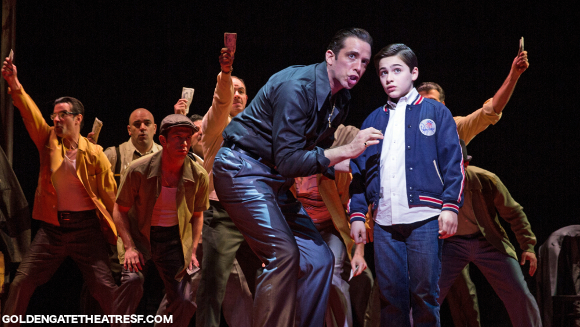 "Delivers reliable pleasures with polished professionalism and infectious energy" – New York Times
In 1988, Chazz Palminteri wrote and performed a remarkable play. An autobiographical work centered around his upbringing in the Bronx, in which he played 18 different characters, the plot – which the musical still follows – follows that of the Calogero family. When their town is attacked by the local ganster group, led by the charming and threatening Sonny, the 6-year old Calogero keeps quiet when interrogated about the incident by the police. Pleased, Sonny starts to take Calogero under his wing – opposed by his protective but powerless father. Fast forward and Calogero is an adolescent, undertaking all sorts of criminal work in return for rich rewards from Sonny. Woven into the tense script is an interracial romance between Calogero and the African-American Jane, in a time when such relationships were strictly frowned upon.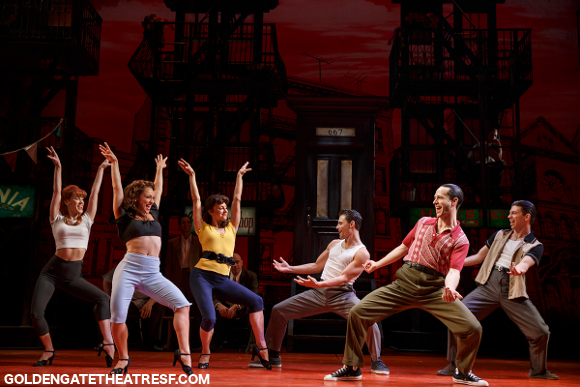 "Because it resembles an urban fairy tale, Palminteri's story works even better as a musical than it has in its earlier incarnations where its stereotypical aspects felt more glaring. His skillful adaptation thankfully retains the gritty language and violence as well as its often raucous humor" – Hollywood Reporter
The play was so popular when it debuted that it caught the attention of filmmaker and director Robert De Niro, who at the time was searching for the subject matter for his debut movie. Despite being offered a million dollars for the rights to his material, Palminteri initially refused, insisting that he wrote the screenplay and played the role of Sonny, the mafia leader, and stunning the company's executives by walking away from the deal. "The studio offered me the money," Palminteri revealed in an interview. "WME were my agents at the time negotiating my deal.  I was playing the part or no deal.  I was not backing down.  I had 200 dollars in the bank at the time but I didn't care.  I never had any second thoughts at all.  This was my project and I was not letting anyone take it from me." In 1983, he got his wish, and the film "A Bronx Tale," was produced with Palminteri's screenplay and featuring him as Sonny – a role that immediately gained him widespread recognition as an actor as well as writer. In the first Broadway production of A Bronx Tale, he also played Sonny.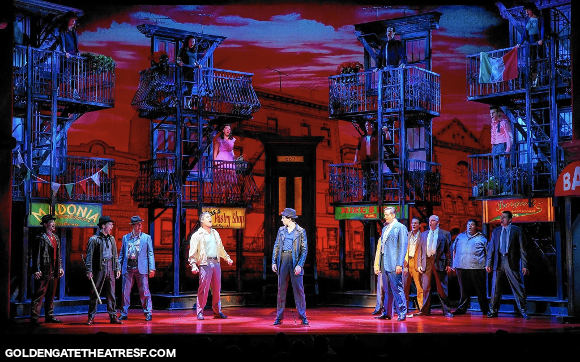 "An entertaining crowd-pleaser and a poignant piece of theater," – amNY
A story with this much behind it has to be something good, and it is. With it's autobiographical nature, the easily ham-fisted story of A Bronx Tale instead is something far more real and believable – a story about living under the genuine threat of violence, and finding a path for yourself in an ultimately harsh and unforgiving world. The dark elements of this musical are not taken lightly. However A Bronx Tale, for all its gritty setting, is still a heartwarming and uplifting story, with immensely relatable characters, from the worried father, to the naive impressionability of Calogero, to the immensely likeable, if dangerous mob leader Sonny. Co-directed by Robert De Niro of the original film, this new production pays homage to, as well as offering an entirely new take on, a film already loved by millions. Don't miss out on your chance to see it – get your tickets to see A Bronx Tale: The Musical NOW while they last!