Get ready for the most charming, heartwarming and truthful musical to hit theatres this year. San Fransisco's Golden Gate Theatre is proud to present Waitress! With a beautiful original score by Sara Bareilles and an incredible cast, Waitress seeks to satisfy the sweet tooth in all of us as well as tackling very real situations faced by many women today. Don't miss your chance to see one of the best new musicals of the last few years – choose your show from the list below and book your tickets to see Waitress early to get the best seats!
"Women songwriters like Sara Bareilles are owning Broadway" – New York Post
"'Waitress' serves up a slice of star power" –LA Times
"A deep dish of feel-good feminist comfort food" – Hollywood Reporter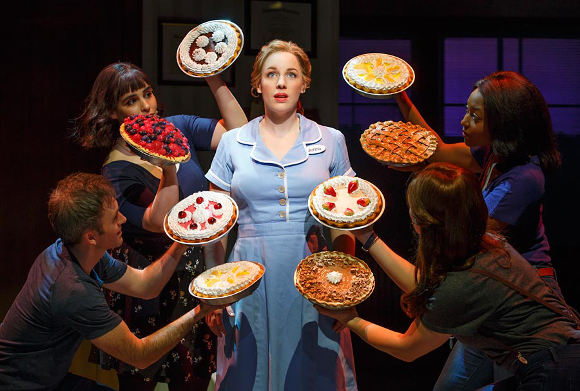 Based off the 2007 cult classic by Adrienne Shelly, Waitress follows the life of the unhappily married Jenna Hunterson. Upon unexpectedly becoming pregnant, she decides to use her baking talents to forge a way out of her miserable life and find a new one, finding strength in new love and friendships along the way. This is one of the most charming, heartwarming and truthful musicals to hit theatres this year.
Expect a modern Cinderella-esque tale that deals with the all-too-real situation of a woman seeking an escape from an abusive relationship and dealing with an unwanted pregnancy via a local baking competition, told with warmth, character, and wit. Set somewhere in the deep South, Waitress tells the tale of Jenna Hunterson, a waitress and pie maker at Joe's Diner, where she works alongside two other waitresses, the exuberant Becky and dorky Dawn, under the supervision of the cantankerous but warm-hearted manager Joe. Trapped in a loveless and abusive marriage to her husband Earl, when Jenna becomes unexpectedly pregnant she begins to seek independence from Earl, first beginning an affair with her gynecologist, Dr. Jim Pomatter, and works towards victory in an international pie contest, her chance at escape. Each of the characters in Waitress is skilfully crafted; even Earl, obviously designed to be repugnant, retains enough humanity that its not impossible to understand why Jenna hasn't left him earlier, the all-too-often cited criticism of victims of emotional and domestic abuse. Jenna, similarly, is the musical's protagonist, but remains a flawed character – the most obvious of these being her affair with the (married) Jim Pomatter, but her actions are, if not always commendable, at least understandable, and part of what serves to make her, alongside the other characters, so fully fleshed out and believably human. The characterisation and stellar acting of the cast of Waitress is a large part of what makes it hit home so hard.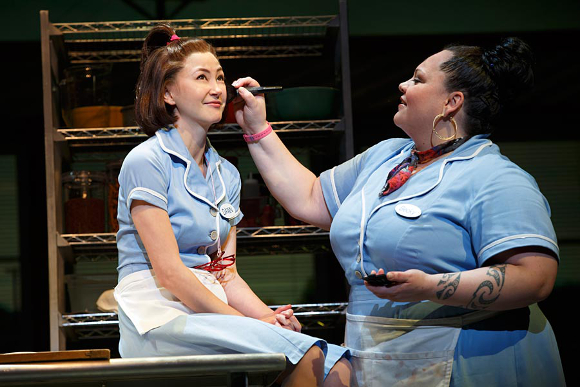 With the score and lead actress performances in particular receiving rave reviews from critics, Waitress has been a hit among audiences and critics alike. Winning the Drama Desk Award for Outstanding Featured Actor in a Musical and the Outer Critics Circle Award for Outstanding Featured Actor in a Musical, Waitress has been nominated for countless more awards including Tony Awards, Drama League Awards and the Grammy Award for Best Musical Theater Album!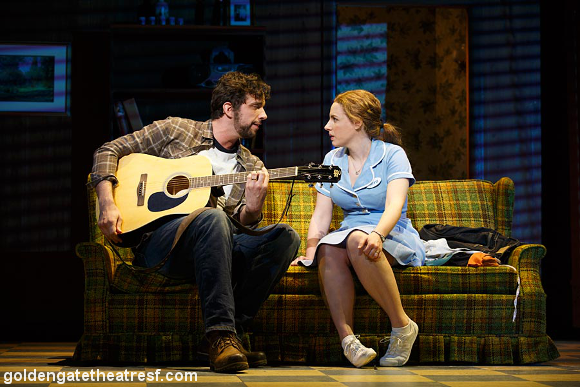 Lets not forget what is possibly Waitress' biggest selling point – the music! Sara Bareilles experience as a singer/songwriter would not by default lend itself well to musical theatre; songs by artists need to stand alone in their own right, whereas songs from musical theatre need to tell stories, develop character, and push forward the narrative. However, Bareilles has outdone herself in her musical theater debut, melding her own personal songwriting style perfectly with musical theater style to give Waitress exactly the score it called for. Ranging from heartbreaking solos such as Jenna's "She Used to Be Mine", comedic duets such as that between her and Pomatter when beginning their affair ("Big Mistake") and uplifting chorus numbers such as "What Baking Can Do" and "Everything Changes", Waitress' music will transport you straight into Jenna's world, have you rooting for her every step of the way, and may well have you weeping by the time the curtain closes.
Fresh, funny, imaginative and bold, Waitress is a new kind of musical that stands out as a delicacy among the other confections in the genre. If there's only one musical you see this year, you've got to make it this one – Waitress mix of quirky, heartwarming and challenging themes make it a truly special show to make your mouth water! Get your tickets today, while they last!