Golden Gate Theatre | San Francisco, California
Classic rock legends, Kansas is celebrating their 50th year in music. The six-member band will commemorate this momentous occasion with the release of their new album, the Absence of Presence, as well as a massive tour titled Another Fork in the Road. This landmark achievement will have the rock icons deliver their biggest hits and fan favorites spanning five decades! On Thursday, 14th September 2023, Kansas will make a coveted stop at the Golden Gate Theatre in San Francisco! The show is set to bring some beloved tracks, like "Carry On My Wayward Son," "Dust in the Wind," and many more! Hurry and score tickets now to experience Kansas' high-energy set at the Golden Gate Theatre!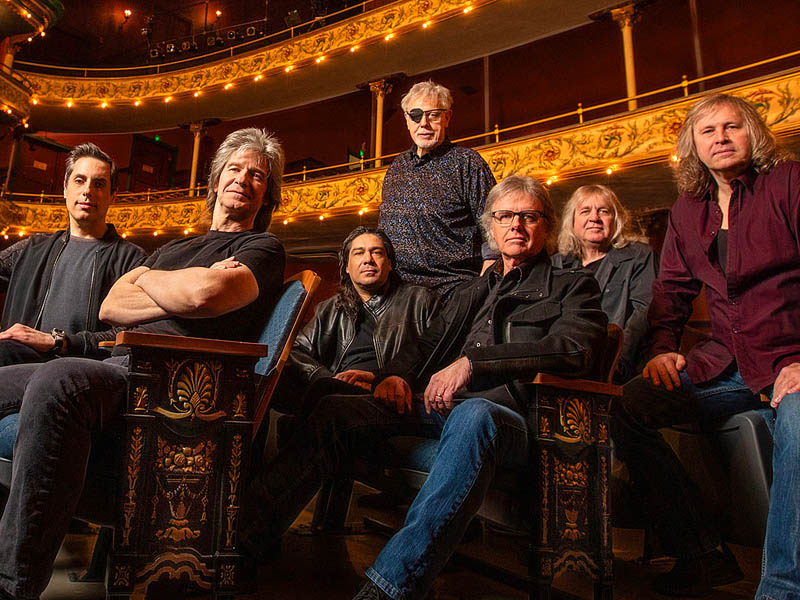 Kansas is a multi-platinum-selling band that created timeless hits during the '70s. Some of their most well-known songs, like "Dust in the Wind," "Carry on My Wayward Son," "Point of Know Return," and "People of the South Wind," are still being enjoyed today. Although the band rose to prominence during this period, they maintained their popularity in the next decade with tracks like "Hold On," "Fight Fire with Fire," "Play the Game Tonight," and more. Many of their hits have reached gold and platinum status. Meanwhile, Kansas' best-selling hit, "Carry On My Wayward Son," is certified quadruple platinum, while "Dust in the Win" is triple-platinum.
Over the years, the band has released iconic albums like Leftoverture, Monolith, and Point of Know Return. In 1978, they released their first live album, Two For Show, and sold over a million copies. In 2001, they dropped their compilation album, the Best of Kansas, and the record eventually sold over four million copies in the United States. Collectively, the band has sold over 30 million albums worldwide.
Kansas released their latest album, The Absence of Presence, in 2020. The record peaked at number 4 on Billboard's Current Rock Albums and number 5 on the Top Internet Albums. The critically-acclaimed effort also became an international hit, entering the charts in over 13 countries.
Score tickets now to see the legendary rock band perform their biggest hits and new songs from their latest effort. Tickets to see Kansas at the Golden Gate Theatre are now available!