Golden Gate Theatre | San Francisco, California
When an artist's first and only record released a decade ago is still celebrated to this day, it speaks volumes about the timeless imprint it has left in the hearts, minds, and souls of people. Jonsi Birgisson & Alex Somers are coming together again, this time, on the live concert stage to revitalize the iconic spirit of their debut and only album 'Riceboy Sleeps'. Make sure to catch this breathtaking showcase of satisfyingly rich music. It is an experience of a lifetime. Book your tickets now!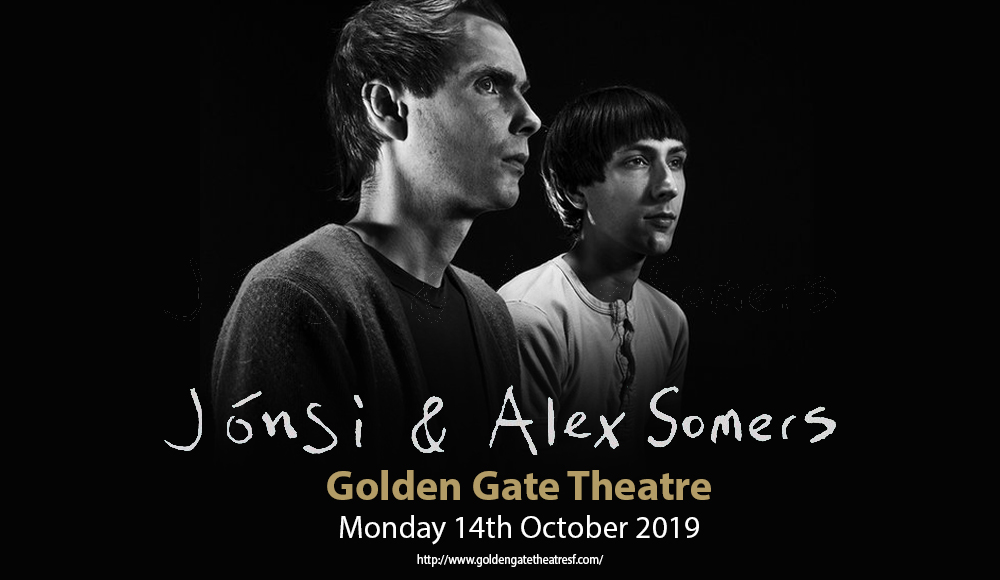 A decade ago, the album 'Riceboy Sleeps' topped the Billboard Top New Age Albums charts and was highly lauded by critics. Yes, it's been ten years, but the music spawned by the collaboration of ambient duo Jonsi Birgisson & Alex Somers still rings in the ears and souls of people. And as if this was not enough, the clamor for a live concert featuring the music of the album and of course, a reunion between Jonsi Birgisson & Alex Somers was set into motion.
"After all these years and having never fully realized our album in a live environment we are so excited to come play a few special shows," the pair wrote in a statement. "We'll be playing together with the Wordless Music Orchestra and Choir. And we'll be playing in some really beautiful rooms and we can't wait to share in this experience together."
Make this a milestone of your life. An ambitious and compelling showcase such as this is not to be missed. Book your tickets now!