Golden Gate Theatre | San Francisco, California
This 2023, comedic legend Bill Maher is bringing his long-awaited tour across North America! The stand-up comedian, actor, host, and writer will be traveling to major cities to perform his latest stand-up set for fans who love his brand of comedy! On Sunday, 12th March 2023, Bill Maher makes a coveted stop at the Golden Gate Theatre. At this event, he will deliver his brand-new material and never-heard-before jokes! The satirical comedy master will also perform his famous politically charged humor on this momentous occasion! So if you love stand-up comedy, you should grab your tickets to see Bill Maher at the Golden Gate Theatre on Sunday, 12th March 2023!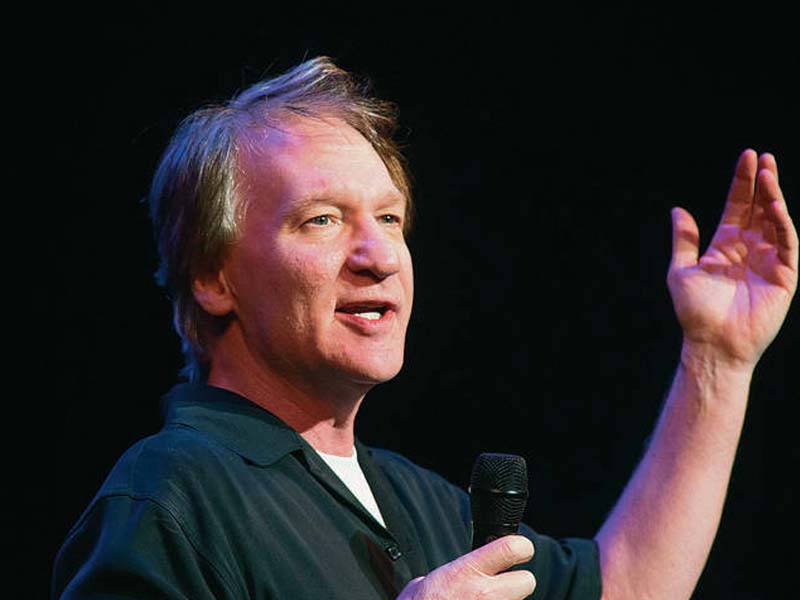 Primetime Emmy Award-winning host Bill Maher has taken over TV entertainment with his highly-acclaimed political satire show, Real Time with Bill Maher and Politically Incorrect. The sensational comedian and host are one of America's most revered TV personalities and comedians. His brand of humor has become one of the most sought-after material that his shows and even his podcast, Club Random, has garnered outstanding ratings. Maher first emerged in 1979 from New York City. Today, he's regarded as one of the world's top stand-up comedians and TV personalities. Some may find him controversial due to his politically charged jokes and social commentaries, but he remains a well-respected and admired broadcaster and host by many.
Many may know Maher from his time with Politically Incorrect. From 1993 to 2022, he hosted the critically-acclaimed satire show before he moved on to weekly Real Time with Bill Maher. Today, the show is one of the most-watched news satire shows. The program has also featured several renowned guests, such as Ben Affleck, Joe Biden, Jane Fonda, Al Gore, Barabara Lee, Jay Leno, and plenty more.
In 2005, Comedy Central ranked Maher as number 37 on their 109 Greatest Comedians of All Time. He has starred in several HBO specials, including the latest #Adulting, released in 2022. Besides comedy specials, Maher has also authored eleven books. His latest publication, New Rules: A Funny Look At How Everybody But Me Has Their Head Up Their Ass, peaked at number 11 on the New York Times Bestseller List.
Grab your tickets now to see Bill Maher at the Golden Gate Theatre on Sunday 12th March 2023!